December 2018
Hot off the press, Ben Gottesman and his team created this new CD - 'Sounds of the Migration' from recordings of nature out on Mormon Island on Crane Trust land. We very often get asked if we have anything that visitors can listen to in order to bring back their fond memories of what they heard in our blinds on the side of the Platte River, during the spring migration. We now have a beautiful CD full of the calls of the cranes for visitors to listen to in the comfort of their homes. Put your feet up, relax, close your eyes and enjoy…
Come down to the Crimson Crown Gift Shop in our Nature & Visitor Center to grab a CD and always be able to hear the sounds of the great Sandhill Crane migration! 
---
November 2018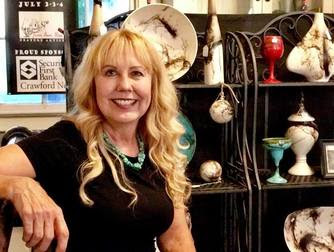 Shelia Litke, from Blue Creek Pottery, has featured her pottery at the Crane Trust Nature & Visitor Center gift shop for a couple of years now. We enjoy describing to visitors how she makes a variety of pieces, using real burned-on bison hair, each with its own unique squiggly pattern.

Each pot is bisque fired and later the bisque is heated in the kiln and the bison hair is laid against the hot surface. The hair attaches itself to the hot pot and begins to burn. As the ash forms, a small deposit of carbon is absorbed into the clay surface, leaving a permanent trace of the bison hair.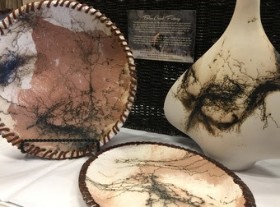 Catch up with Shelia on Facebook at Blue Creek Pottery or stop into the Crimson Crown Gift Shop and Hornady Art Gallery inside our Nature & Visitor Center to view and/or purchase one of her beautiful products for your own space or as a gift for the upcoming holidays.
---
October 2018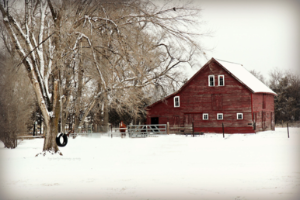 It took Kathy Chase five years, thousands of miles and more than one unexpected adventure to create her collection of prints, calendars, cards, magnets, ornaments and postcards. New to the Nature & Visitor Center gift shop this year, Kathy's products have created quite the buzz.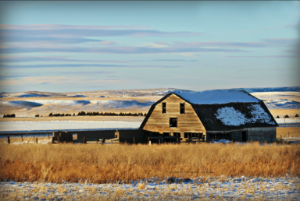 Visitor's often remark on how they recognize many of the barns featured in Kathy's products, sometimes from places in Nebraska they have visited and sometimes warmly remembered from their hometowns.

Catch up with Kathy on Facebook at Days Gone by Photography by Kathy