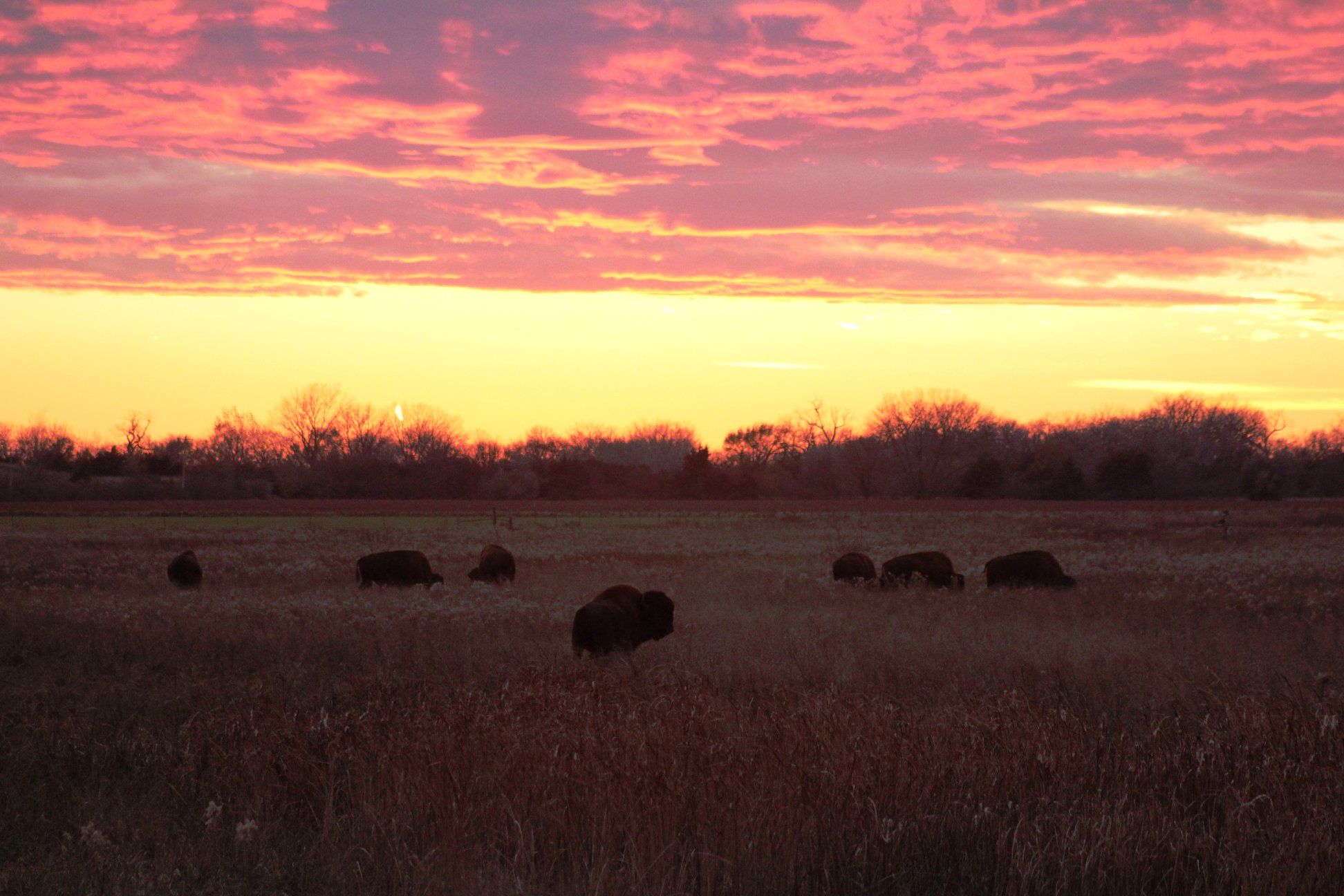 As our bison herd continues to grow at the Crane Trust, so do our efforts to understand their effects on the prairie we manage, and specifically on the migratory birds that breed here, many of which are of conservation concern. While scientists have studied the effects of cattle grazing and haying on prairie and birds, the effects of bison are poorly documented, due to the absence of bison from the Great Plains for most of the past century.
The ecological impacts of bison on prairie differ from those of cattle in that bison are more mobile, spend less time at the water, select for different plants, and may spread native plants more widely across the prairie. Does this mean that bison may benefit prairie-breeding birds in ways that cattle do not? We are investigating this question through ongoing field research on migratory songbirds including Grasshopper Sparrows, Bobolinks, and Dickcissels.
These three species are Neotropical migrants, meaning that they leave us in the fall to travel to the tropics, where they spend the winter before returning in the spring. Some travel to Mexico and Central America, whereas others go as far southern South America. Crane Trust researchers tagged Bobolinks with tiny devices called geolocators that allow us to map their journeys; one returning bird traveled through Florida, the Caribbean, and the Amazon Basin to spend the winter in southern Paraguay before returning to us at the Crane Trust to breed!
These tiny travelers have a short window of time to nest and raise their chicks in the prairie before departing for their next journey. We are working to understand their breeding success in prairie grazed by bison compared with other management to get a "bird's eye view" of bison. We have had some great contributions to this effort from interns and students from Hastings College and other institutions, and look forward to welcoming more in the coming years.