Crane Trust offers a variety of options in March to make your crane viewing experience truly magical. Our riverfront blinds are located along the largest Sandhill Crane roost in the world. We invite you to book a Public Crane Viewing Tour or Footbridge Tour. For an elevated premier experience, you can stay one or two nights with us for a VIP Overnight Experience. And Crane Trust members can join us from anywhere in the world for Virtual Crane Tours.
Crane Trust Members get Exclusive Priority Booking of public blinds in advance of the general public through our Member Portal! Click here to become a member.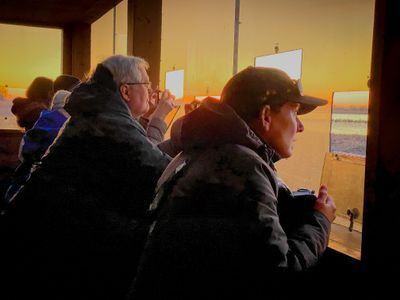 Guided Blind Tours (Booking begins in December)
A trained guide will accompany you to one of our prime viewing blinds on the Platte River. Blind tours are offered in the early morning, while the cranes are roosting on the river, and also in the evening when the birds are returning to the river to roost for the night.
---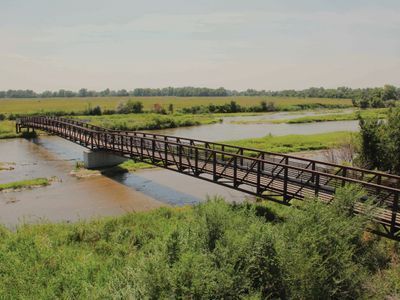 Footbridge Evening Tours (Booking begins in January)
After a short presentation, accompany your guide on a walk of about 200 yards on a paved path to our private footbridge over the north channel of the Platte River. From there you'll have a 360-degree open-air view of cranes in the sky as they travel to roost for the night, along with the sights and sounds of other migratory birds and wildlife.
For a more immersive experience, see our Guided Blind Tours.
---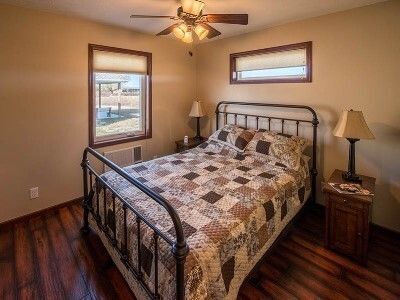 VIP Experiences (Booking for members begins in September)
Take your crane viewing adventure to the next level with this premier, all-inclusive experience! Enjoy this exclusive opportunity to engage with fellow travelers and Crane Trust staff & Scientists. You will have an elevated experience while helping to support Crane Trust's mission and conservation work.
---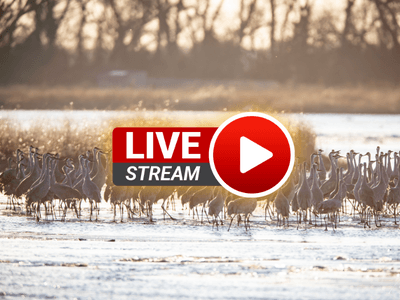 Through our series of cameras along the Platte River, watch the crane migration from anywhere in the world. Guided virtual tours are hosted by trained staff throughout the month of March. Virtual programming is available exclusively for all Crane Trust members.
---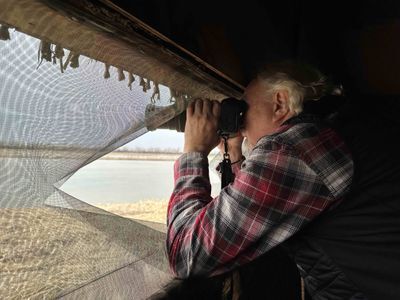 Capture images of the largest gathering of Sandhill Cranes in the world in dedicated photo blinds. These tours provide an immersive experience for intermediate and advanced photographers, led by acclaimed photographer, Cheryl Opperman.
Important Rules & Guidelines
Please read the following rules and guidelines carefully to prepare for your Great Sandhill Crane Migration adventure.
Age Restrictions: Children must be at least 12 years old for Guided & Footbridge tours. VIP & Photo Experience guests must be 18 years or older.

Pets are not permitted.

Dress warmly and in layers. Early spring mornings and evenings in Nebraska can be unpredictable and chilly. Blinds are unheated. Bring the warmest boots, coat, gloves and hat you have. Dress for 20 degrees below air temperature and prepare for wet weather.

No flashlights or flash photography.

Bring cameras, binoculars or video equipment. Tripods are not allowed unless you're with a photo tour or on a Footbridge tour. Monopods are permitted in blinds.

Review other frequently asked questions about the migration and the Crane Trust.
Guided & Footbridge Tours: CLICK HERE
VIP Crane Experiences & Safaris: reservations@cranetrust.org or 308.833.3808
Photo Tours & Workshops: info@cherylopperman.com or 303.829.9453 (Please leave a call back number & email address!)
Looking for self-guided crane viewing info? Visit Grand Island Tourism's webpage.
Area lodging, restaurants, and other attractions: Grand Island Tourism and Kearney Tourism
---
By participating in Crane Trust activities, you agree to be photographed and/or filmed and give permission to use your likeness in promotional and/or marketing materials. Thanks for joining us!