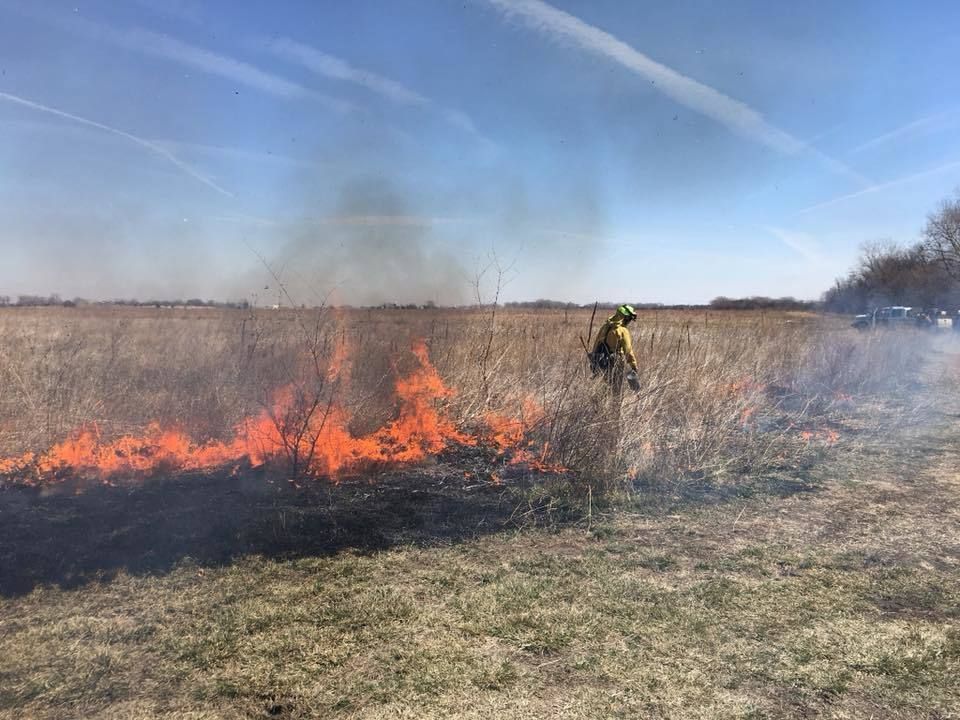 Nebraska Fire: A story about families, cows, grass and chickens. By Ben Wheeler
Each year from April to September, the Crane Trust Nature and Visitor Center and Conservation Nebraska invites a guest speaker to present once a month on various topics. The events, known as the Potluck Series, are entirely free and open to the public! Bringing a dish to share is optional but enjoying the company of other nature enthusiasts is a guarantee! Table settings provided, but please bring what is needed to serve your dish.
The May Potluck Series will be presented by Ben Wheeler, the Pheasants Forever, Inc. and Quail Forever Coordinating Wildlife Biologist. Please join us as he discusses stories pertaining to his experience with fire in Nebraska.
Ben is a wildlife biologist and works daily on the Nebraska state wildlife action plan in central Nebraska. Ben grew up in northeast Indiana where he received his bachelor's degree in Environmental Biology. After that, he completed his M.S. is Wildlife Ecology at Fort Hays State University in western Kansas, where he and his family fell in love with the Great Plains. He has worked out of Ord as a wildlife biologist for Pheasants Forever for fourteen years and assists farmers and ranchers with developing wildlife management plans on native grasslands.
As part of his professional activities, Ben serves as the coordinator of the Loup River TREX prescribed fire training program. Outside of wildlife conservation and fire, Ben's sacred calling is as a T-ball coach.