Our Trails
Whether you take a short wander or a longer trek, there is plenty to discover right outside the back doors of the Crane Trust Nature & Visitor Center! Visit the butterfly garden and see the American bison along the path to a 35-foot observation tower. Walk across two footbridges to access and explore nature trails through the prairie and along the Platte River.
Trail Map*
Explore the trails to discover the beauty and diversity of more than 450 species of plants, 220 species of birds, innumerable insects, and small and large mammals along the river and in the prairie. We hope you arrive curious and leave inspired! PLEASE NOTE: Trail access in summer is subject to change based on bison pasture rotation. Humans and resident wildlife only, please. Pets are not allowed on Crane Trust property.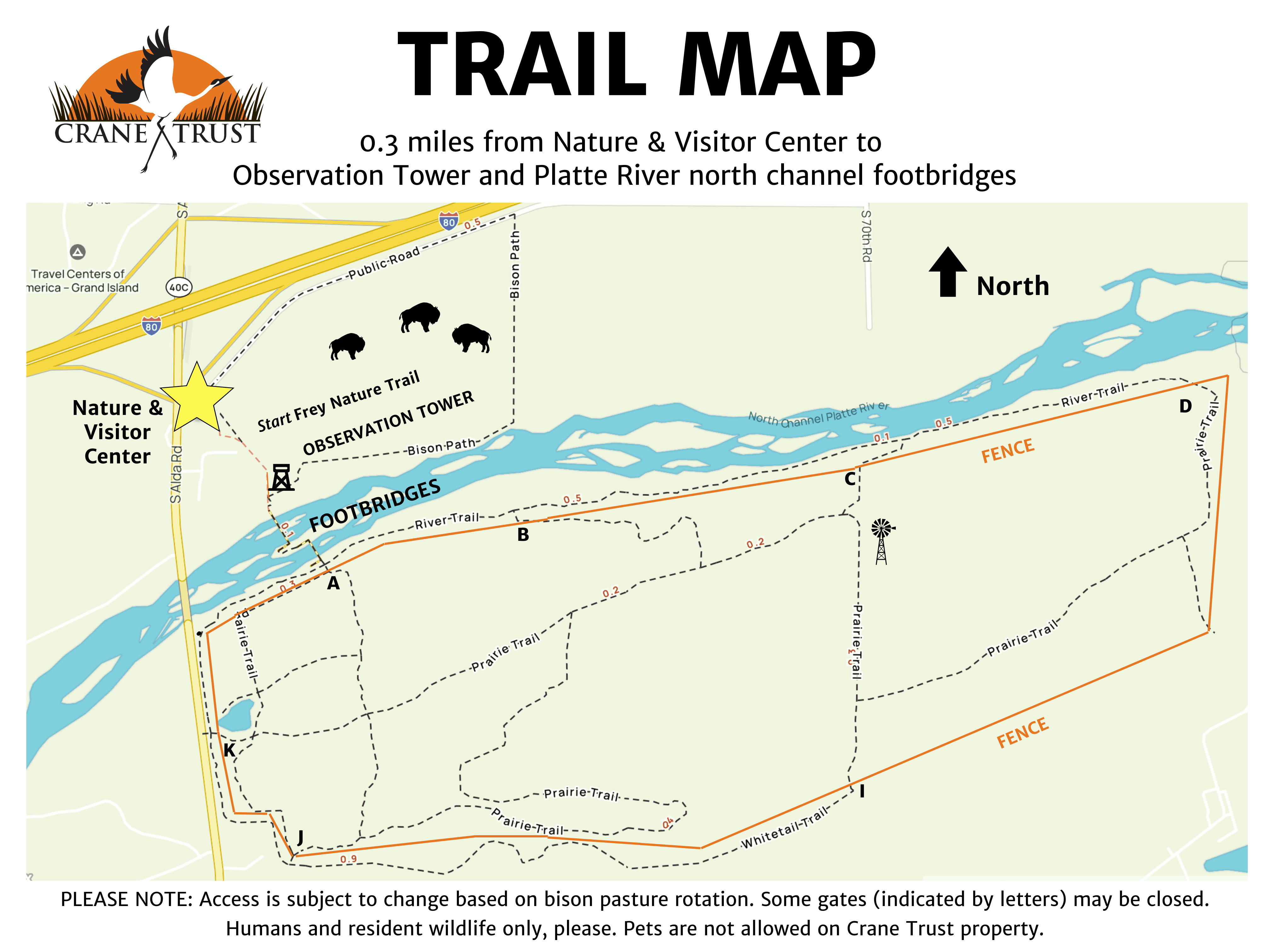 * Pets are not allowed on the property for the safety of all guests and wildlife, and to reduce the risk of disturbing the roost during the spring migration. Service animals are allowed in the Nature & Visitors Center but are not permitted in the blinds by the river. Thank you for your understanding.
---
---
Bird Species Observed at the Crane Trust