Our Trails
When you venture outside the back doors of the Crane Trust Nature & Visitor Center, you'll encounter the butterfly garden, a small research herd of American bison along the path to a 35-foot observation tower which is near two footbridges leading to roughly 10 miles of nature trails along the Platte River.
Crane Trust Nature & Visitor Center Trail Map*
You have an opportunity to discover over 450 species of plants, over 220 species of birds, innumerable insects, plus small and large mammals. Use this map as a guide while exploring the vast prairie. We hope you come curious and leave inspired.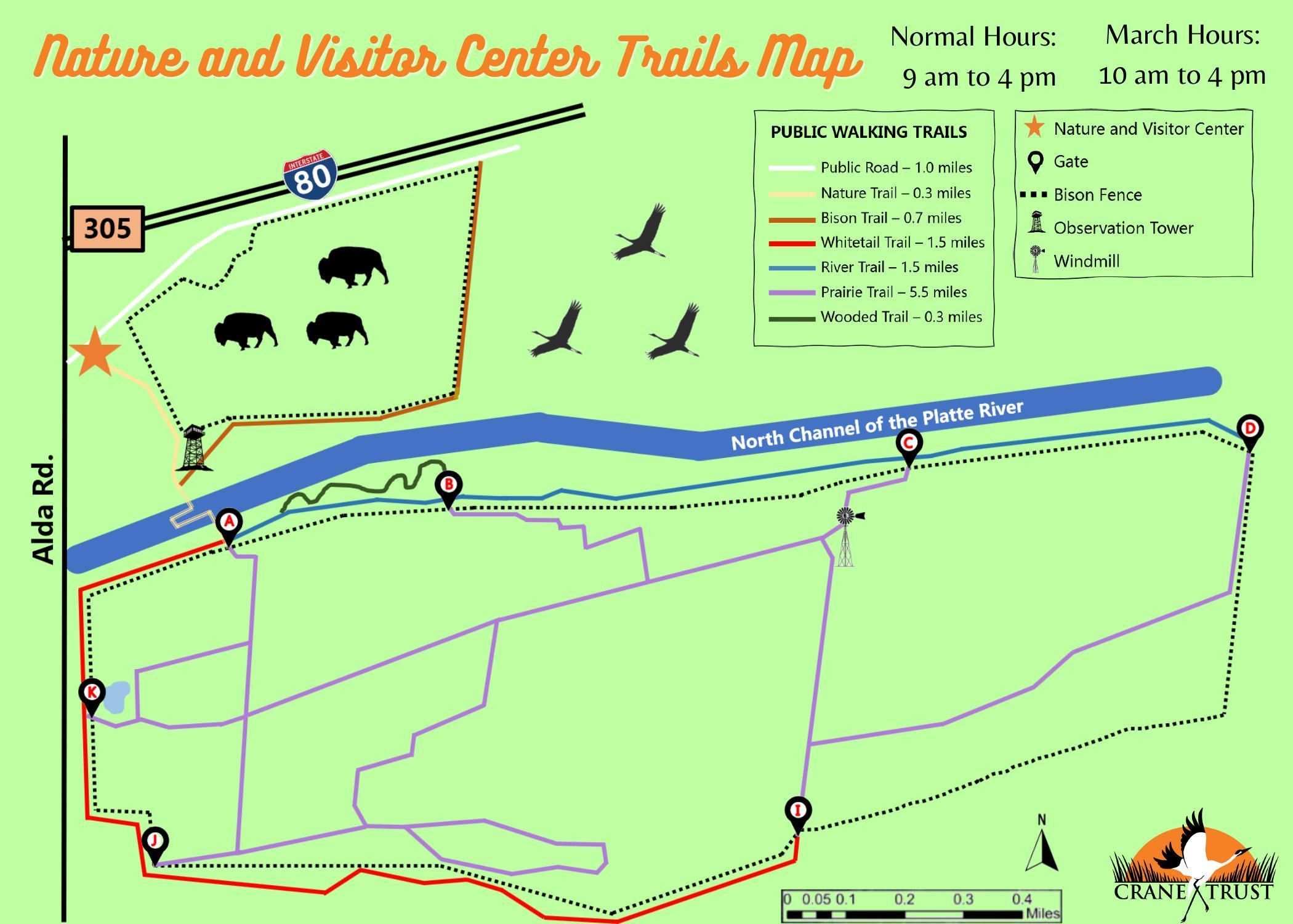 ---
---
Bird Species Observed at the Crane Trust

* While we love your pets, they are not allowed on the property for the safety of all guests, the wildlife on the property and reducing the risk of disturbing the roost during the spring migration. Service animals are allowed in the center but cannot go in the blinds by the river in order to avoid disturbing the roost.