The Crane Trust, Inc. is a non-profit organization devoted to addressing protection and enhancement solutions in order to mirror the unique and extraordinary habitat that has been used by the endangered whooping crane, two sub-species of sandhill cranes and other migratory birds along the Big Bend Region of the Platte River Valley in Nebraska.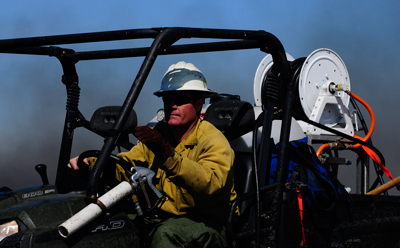 The Crane Trust consists of two facilities: the main campus includes the headquarter office, research laboratory, Pietrok VIP viewing blinds and Legacy Cabins. The second facility is the beautiful nature and visitor center located off I-80 exit 305 which welcomes guests to the Crane Trust's rare, protected lands year round—and to the great sandhill crane migration in the spring. With an art gallery, gift shop, butterfly garden, roughly 10 miles of nature trails and a herd of genetically pure American bison, there is plenty for visitors to do during their visit.
Our compelling mission creates the foundation for rewarding and challenging careers. With a small, dedicated staff consisting of a diverse background including biologists, land managers, fundraising, marketing, and other professionals, everyone contributes to our mission of conservation and the enhancement of this rare ecosystem, including 4,500 continuous acres of native grassland prairie, wet meadows and an uninterrupted seven-mile stretch of the historic Platte River. Whatever your expertise, you'll find an environment that encourages innovation and collaboration.
Internships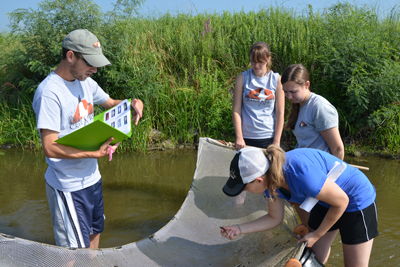 Internships, similar to the REACH program, occasionally arise. Please send inquiries to info@cranetrust.org along with a cover letter, resume and two references. Also, include whether your interest lies in biological research, land management, or outreach and education.
Current Opportunities
Bookkeeper Position Opportunity

Crane Trust is looking for a bookkeeper to join our team. The individual selected will perform a variety of duties. We seek a responsible individual who is interested and has experience in the field of Bookkeeping, QuickBooks Online and Excel. This person will be willing to participate in a team atmosphere, take on a wide range of tasks, and be accountable for their efforts.

Responsibilities:
• Making journal entries for receipts, payments, and other financial transactions.
• Filing source documents for all journal entries recorded.
• Posting journal entries to ledger accounts.
• Performing bank reconciliations.
• Preparing financial reports.
• Performing other duties as required.

The Position Requires:
• Minimum 2 years of experience in the accounting field.
• Solid organizational skills with great attention to detail and commitment to accuracy.
• Self-directed, ability to handle new tasks and good communication skills.
• Excellent verbal and written communication skills are required.

What We Offer:
• Medical
• Dental
• Vision
• Life Insurance
• LTD & STD
• 403(b) with Company Contribution
• Paid Vacation

Please apply by email to info@cranetrust.org with a cover letter and resume. Position open until filled. Interviews will be held in April 2020.
..........................................................................................................................................................................................................................
Lila O. Wilson Biological Monitoring Internship
Position Type: Seasonal Internship
Date of Employment: May 1st to October 31st, 2020 (flexible) 
Location: Wood River, NE 
Stipend: $1,500/mo with dormitory-style housing provided.
Website: cranetrust.org
Description
We are currently seeking 1 seasonal Biological Monitoring Intern to serve as part of our natural resources research team at the Crane Trust for the upcoming 2020 field season. The Biological Monitoring Intern will be working on a variety of projects described below, with a major focus on avian point counts, vegetation surveys, and small mammal trapping. The position is generously supported by Johanna DeStefano, Professor Emeritus at the Ohio State University, and named after her mother Lila. O. Wilson, a curious and passionate high school biology teacher from Springfield, Oregon, who shared her love of the natural environment with many.
Projects
Vegetation- Helping record data and read long-term vegetation monitoring plots, including both upland and riparian habitats. Learning to use taxonomic keys to identify plants to species. Helping press plants and contributing to our herbarium.
Avian- Assisting with point count and transect songbird surveys as well as helping with shorebird/wading bird and prairie chicken research, including data entry for these projects.
Small Mammal- Sherman box trapping along long-term monitoring transects to collect species diversity and abundance data. 
Anuran-Supporting field-based anuran call surveys and associated efforts with acoustic recorders.
Bison Health - Helping collect and process bison biometric data for long-term genetic and health studies. 
Fish Seining- Systematic surveys for populations of slough fish. The position will aid with fish capture, identification, data recording, and data entry. 
Butterfly Species of Concern Surveys- Transect surveys for Regal Fritillary and Monarch butterflies.
Ground Water Monitoring- Assist in recording groundwater depth data utilizing digital transducers. 
Qualifications 
A college degree with a major or minor in the biological sciences, natural resources, botany, range science, ecology, wildlife biology, agriculture or a related field. If you do not have a degree or official minor in one of these fields, college credits equivalent to a minor (24 credits in biological sciences) will be acceptable. Field experience is a bonus, whether in class, for work, or for an internship. Please let us know about your love of working in the outdoors. Our tallgrass prairie system is extremely beautiful and diverse, but you will be exposed to many biting insects, hot humid weather conditions, and poisonous plants. Knowing you enjoy working outside for extended periods of time, despite some basic lack of comfort, is a must. You must also be good at working in close quarters with other people. Housing includes private rooms with shared men's bathroom, women's bathroom, and kitchen. These will be the same people you will be working long field hours and collaborating with on research projects. An ability to get along with others is a must. Must have the ability to hike moderate distances over uneven terrain and lift up to 50 lbs. Skill in Microsoft Office, Access, Excel, STATA, R, SPSS, ArcGIS, ArcPad, Garmin Basecamp, DNR Garmin, and other programs often used in Natural Resources Research is a great benefit, but not mandatory. Must also have proof of personal health insurance and a valid driver's license for the position. 
Deadline
Application Deadline is April 15th; however, if we have a great deal of applicants we may pull a final list as early as April 1st so make sure to apply as early as possible.
Application Instructions
To apply send one document, preferably a PDF, containing your resume/CV, contact information, 3 references, and a cover letter no longer than 1 page detailing your interests in our research projects, your skillset, important experiences (educational, volunteer, or work highlights), and a little about your philosophy on conservation and work. I know this is a lot to fit into 1 page, but be concise and it should fit. Thank you for your interest in this position. Please email (acaven@cranetrust.org) or airmail applications to the below address and feel free to call with any questions. Please CC Wendy Bailey, Director of Finance & Human Resources, on email applications (wbailey@cranetrust.org).
Contact Information
Andrew J. Caven
Director of Conservation Research
Crane Trust 
6611 W Whooping Crane Drive
Wood River, NE 68883
acaven@cranetrust.org
Cell: (605)-252-8007
Office: (308)-384-4633 x6