The Crane Trust, Inc. is a non-profit organization devoted to addressing protection and enhancement solutions in order to mirror the unique and extraordinary habitat that has been used by the endangered whooping crane, two sub-species of sandhill cranes and other migratory birds along the Big Bend Region of the Platte River Valley in Nebraska.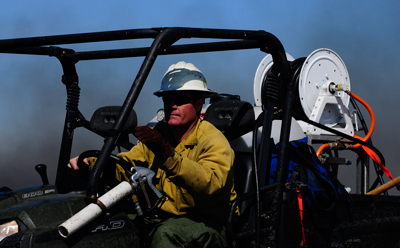 The Crane Trust consists of two facilities: the main campus includes the headquarter office, research laboratory, Pietrok VIP viewing blinds and Legacy Cabins. The second facility is the beautiful nature and visitor center located off I-80 exit 305 which welcomes guests to the Crane Trust's rare, protected lands year round—and to the great sandhill crane migration in the spring. With an art gallery, gift shop, butterfly garden, roughly 10 miles of nature trails and a herd of genetically pure American bison, there is plenty for visitors to do during their visit.
Our compelling mission creates the foundation for rewarding and challenging careers. With a small, dedicated staff consisting of a diverse background including biologists, land managers, fundraising, marketing, and other professionals, everyone contributes to our mission of conservation and the enhancement of this rare ecosystem, including 4,500 continuous acres of native grassland prairie, wet meadows and an uninterrupted seven-mile stretch of the historic Platte River. Whatever your expertise, you'll find an environment that encourages innovation and collaboration.
Internships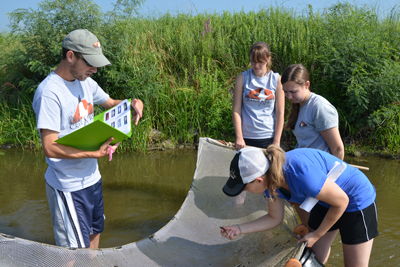 Internships, similar to the REACH program, occasionally arise. Please send inquiries to info@cranetrust.org along with a cover letter, resume and two references. Also, include whether your interest lies in biological research, land management, or outreach and education.
Current Opportunities
For more information click the orange link.
We are currently seeking 1 seasonal Biological Monitoring Intern to serve as part of our natural resources research team at the Crane Trust for the upcoming 2019 field season. The Biological Monitoring Intern will be working on a variety of projects described below, with a major focus on avian point counts, vegetation surveys, and small mammal trapping. A description of ongoing research at the Crane Trust that the position will participate in is described below. The position is generously supported by Johanna DeStefano, Professor Emeritus at The Ohio State University, and named after her mother Lila. O. Wilson, a curious and passionate high school biology teacher from Springfield, Oregon, who shared her love of the natural environment with so many.

This position is essential for developing innovative approaches for supporting the Crane Trust's organizational mission through creative outreach. Qualified applicants will need to be able to demonstrate their abilities of successful outreach and social media accomplishments. The successful candidate will be able to draft, edit and proofread content for a variety of media and respond to relevant inquiries and address all online reviews in a timely manner. They are also responsible for scheduling and the content of advertisements along with ensuring all content is on-brand for all channels – online, social media, email, blog, editorial, video, print, etc. The Outreach Manager will also develop and maintain relationships with partnering organizations, potential donors and contractors.