The Crane Trust, Inc. is a non-profit organization devoted to addressing protection and enhancement solutions in order to mirror the unique and extraordinary habitat that has been used by the endangered whooping crane, two sub-species of sandhill cranes and other migratory birds along the Big Bend Region of the Platte River Valley in Nebraska.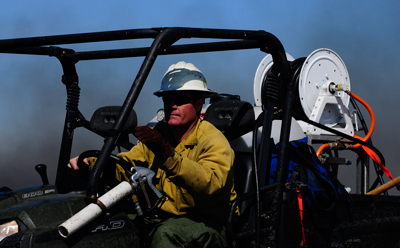 The Crane Trust consists of two facilities: the main campus includes the headquarter office, research laboratory, Pietrok VIP viewing blinds and Legacy Cabins. The second facility is the beautiful nature and visitor center located off I-80 exit 305 which welcomes guests to the Crane Trust's rare, protected lands year round—and to the great sandhill crane migration in the spring. With an art gallery, gift shop, butterfly garden, roughly 10 miles of nature trails and a herd of genetically pure American bison, there is plenty for visitors to do during their visit.
Our compelling mission creates the foundation for rewarding and challenging careers. With a small, dedicated staff consisting of a diverse background including biologists, land managers, fundraising, marketing, and other professionals, everyone contributes to our mission of conservation and the enhancement of this rare ecosystem, including 4,500 continuous acres of native grassland prairie, wet meadows and an uninterrupted seven-mile stretch of the historic Platte River. Whatever your expertise, you'll find an environment that encourages innovation and collaboration.
Internships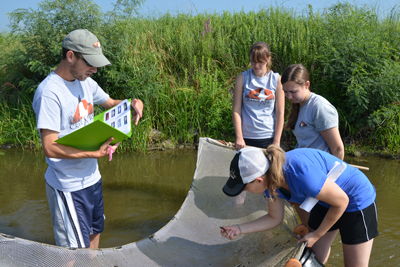 Internships, similar to the REACH program, occasionally arise. Please send inquiries to info@cranetrust.org along with a cover letter, resume and two references. Also, include whether your interest lies in biological research, land management, or outreach and education.
Current Opportunities
Marketing Position

The Crane Trust has an excellent opportunity for a Marketing position based in the Nature & Visitor Center in Alda, Nebraska. We are searching for a talented team member for this in-house Marketing and Social Media role. This is a hands-on and multi-faceted position with a number of varied responsibilities all set to deadlines.

The ideal candidate will have experience and skills in creative writing and be up-to-date in current marketing software. We offer a competitive salary and benefit package to the right candidate.

Responsibilities will include, but not be limited to:

Social media posting [facebook/Instagram/twitter]: daily for each venue plus potential special event posting photographs, info on events, etc.
Periodic photography will likely be necessary. An understanding of conservation and fundraising will be an advantage. Monitoring of social media reviews/comments/etc: The individual will respond to visitor comments and messages, and interact with posters where comment feeds are being utilized. Graphic Design. Creation of event/holiday/promotional/etc. "flyers" that can be printed and displayed distributed or posted online. Maintenance and growth of our email lists, and creation and execution of related email marketing. Web Maintenance. Basic website software knowledge is desired, along with web posting, as well as meta tagging.

Please email your resume and cover letter to info@cranetrust.org.