Virtual Program - Crane Trust Fellows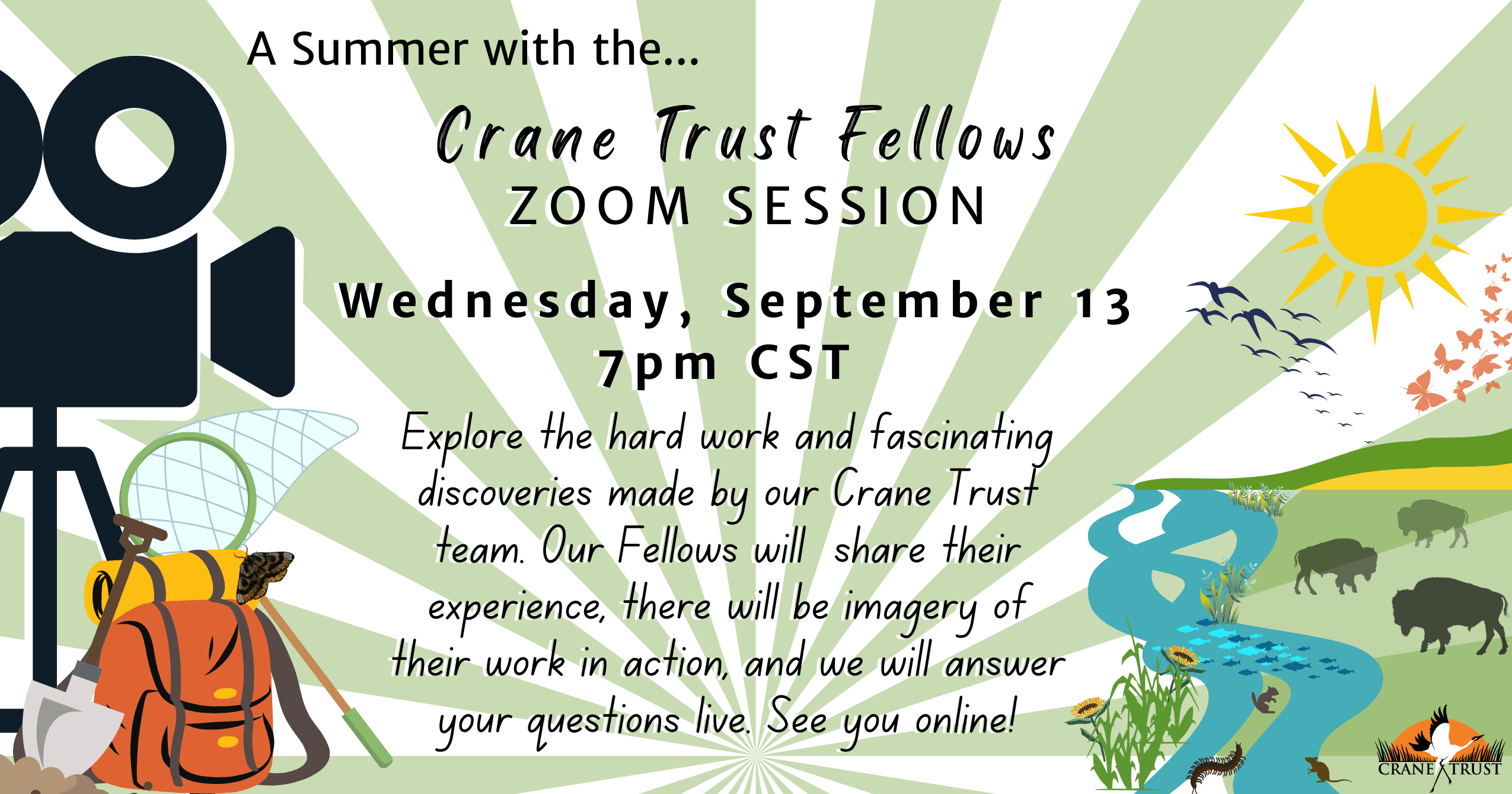 Join us at 7PM CST on Wednesday, September 13, for a special Virtual Zoom Session featuring our very own Crane Trust Fellows, and the work they performed this past summer. We will hear presentations from:
Kahheetah Barnoskie – Pawnee Seed Preservation Society
Matt Urbanski - Saunders Family Conservation Fellow
Megan Soldatke - Leila O. Wilson Fellow
In addition to sharing their knowledge, we will see photographs and footage of their work in the field.
This event is open to everyone, and we look forward to seeing you online.
We look forward to seeing you all online!