Fall Migration Field Report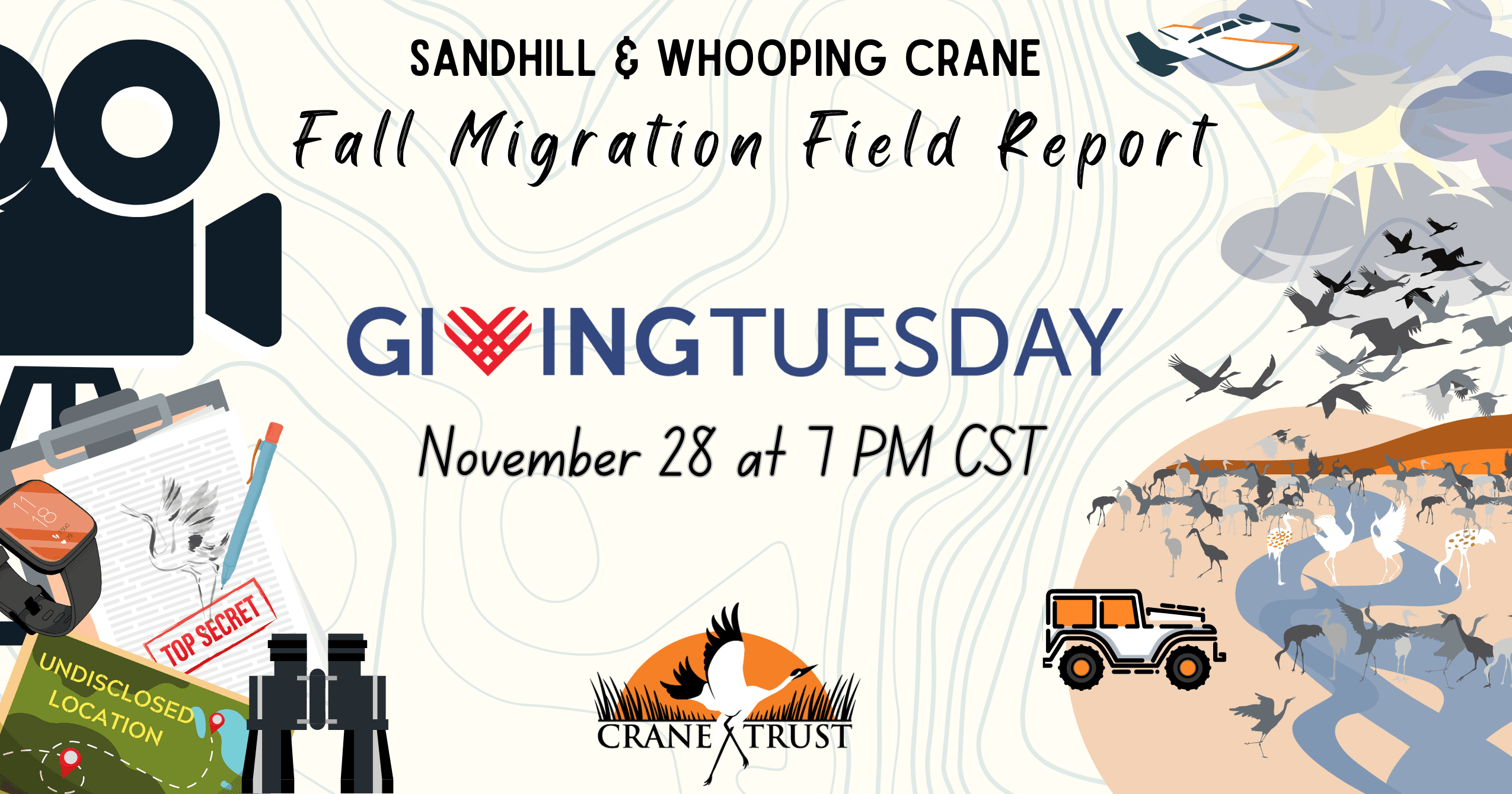 Join us on Giving Tuesday, November 28 at 7PM CST, as we host the 2023 Fall Migration Field Report. This event will exhibit visual media that tells the story of the 2023 Fall Migration, featuring Whooping Cranes, Sandhill Cranes and so much more. This year, an unprecedented number of Sandhill Cranes moved in and stayed for several weeks. Our fellows also diligently carried out Whooping Crane surveys across the valley and we are excited to share our discoveries with you.
Giving Tuesday is also an opportunity to join the Crane Trust and pledge time, voices and dollars to support our work!
Thank you for your support and we look forward to seeing you online on Giving Tuesday!