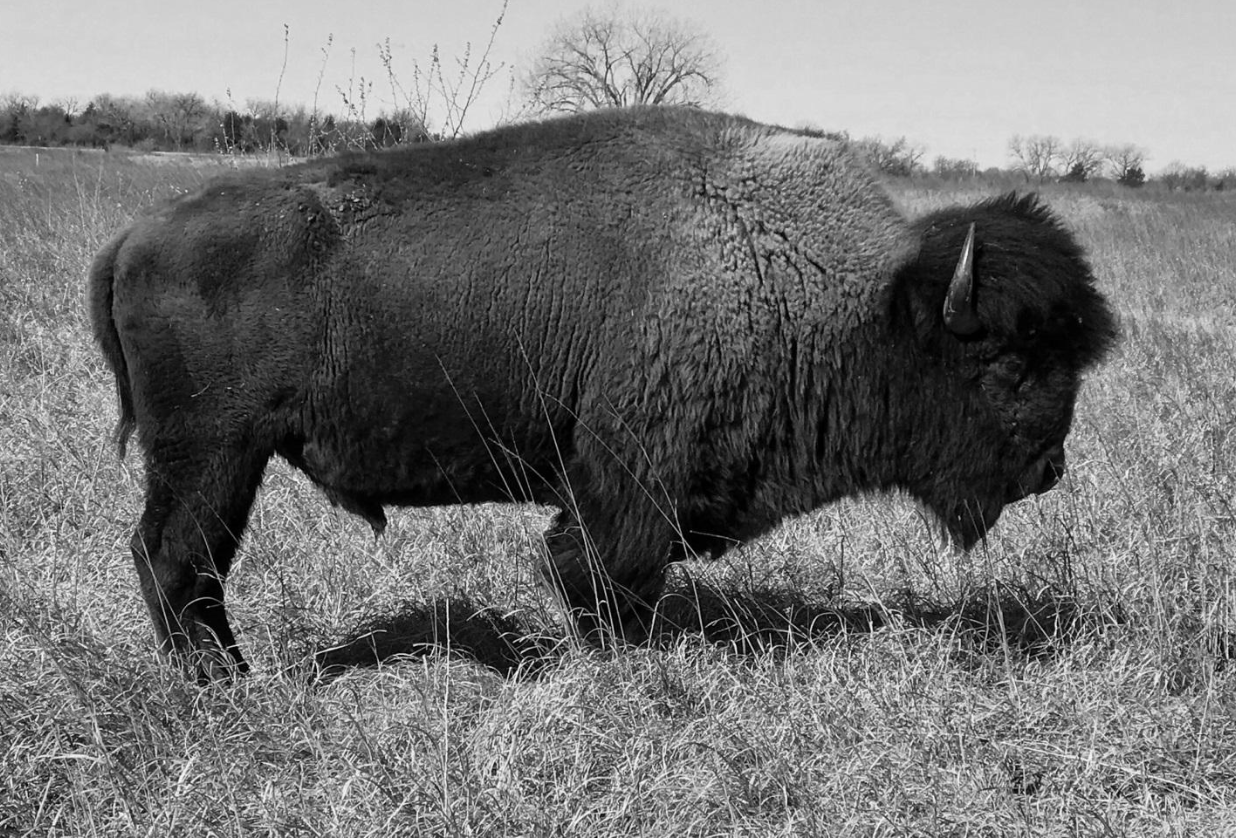 In celebration of National Bison Day, I thought I would share some information with you about the Crane Trust Bison Herd.
The first bison to step foot on the Crane Trust property in over 150 years was in 2013 from an exhibition herd of four bison from Adams, Nebraska. Thus began our journey to introduce our genetically pure bison herd that now has over a hundred bison. They came from a private herd near Crawford, Nebraska, owned by a man called T.R. Hughes. He cared not only for his herd, but the species in general. That's why he worked so hard to make sure his animals had diverse genetics, were free from cattle DNA and were as healthy as they could be.
We have adopted T.R.'s way of managing the bison herd and continue to diversify and grow this original herd. Every year we send in blood samples from our calves to be tested for genetic diversity and purity. This year thirty-one bison calves were born; a Crane Trust record. In early December we will be working our bison herd and collecting samples from these new calves. Our efforts so far have proven successful. Based on the results of those tests, our animals have genetic backgrounds from seven of the eight core U.S. Federal herds. Genetic diversity is important because it leads to healthier and happier bison.
Just like T.R., we not only care about our herd but we also want our genetics to be spread to other herds, whether it be other conservation organizations or similar minded private bison herds that want to diversify their genetics as well, to benefit the bison species in general. National Bison Day is a good day to learn about the past, enjoy the present, and plan for the future of our national mammal, and if you need proof of what a happy bison looks like come and walk our trails, find our herd, and see for yourself!