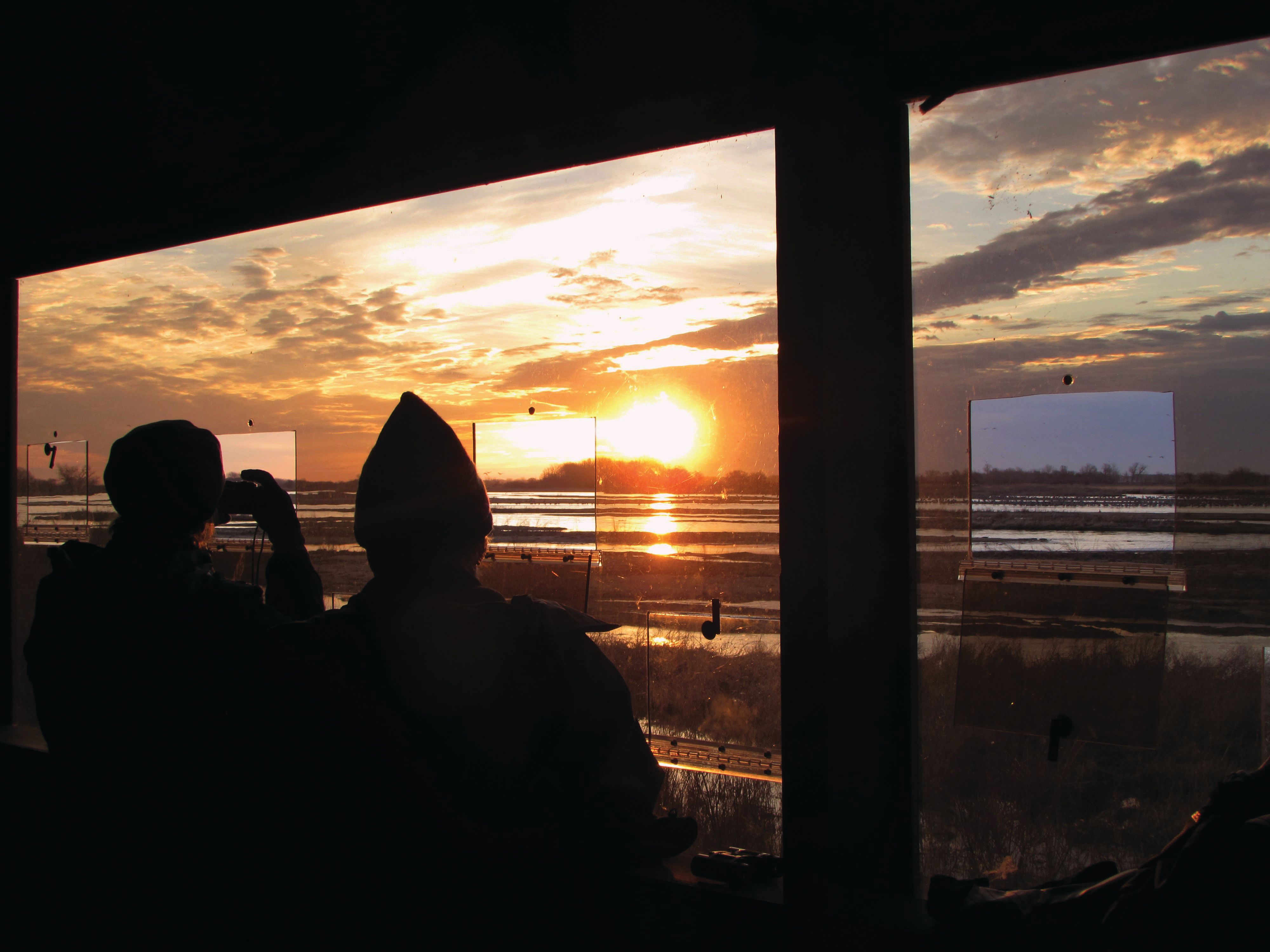 The Crane Trust manages more than 8,000 acres of land to ensure that the cranes and other migratory birds thrive along the Platte River. By following our crane viewing etiquette, you can help too.
Cranes must rest and refuel while they are here. If they are disturbed from their roost, they waste energy needed to finish their migration. Please follow these guidelines to avoid disturbing the roosting cranes…
Stay inside the blind and out of sight of the cranes.
Speak in whispers. Feel free to ask questions, but remember to do so quietly.
No camera flashes allowed. Please tape down any flash.
Silence your phone and other devices.
Turn down the brightness on your cell phone or tablet. We want you to be able to take pictures but the light from your screen can reflect back to the roost.
Keep hands, arms, heads, and lenses inside the windows of the blind. Sandhill cranes are hunted in other states, so your camera or hand sticking out of the blind may look like a threat to the birds.
No camera tripods are allowed in the public blinds, due to limited space. Monopods are permitted.
Share viewing windows if necessary to ensure that everyone gets a good view of the cranes.
Please leave no trace. Make sure no litter is left in the blinds, on the trails, in parking lots, etc.
Watching the cranes roosting on the river is a remarkable experience, and we are thrilled to share the adventure with you. Thank you for respecting the wildlife and for helping us create a magical and memorable experience for everyone!