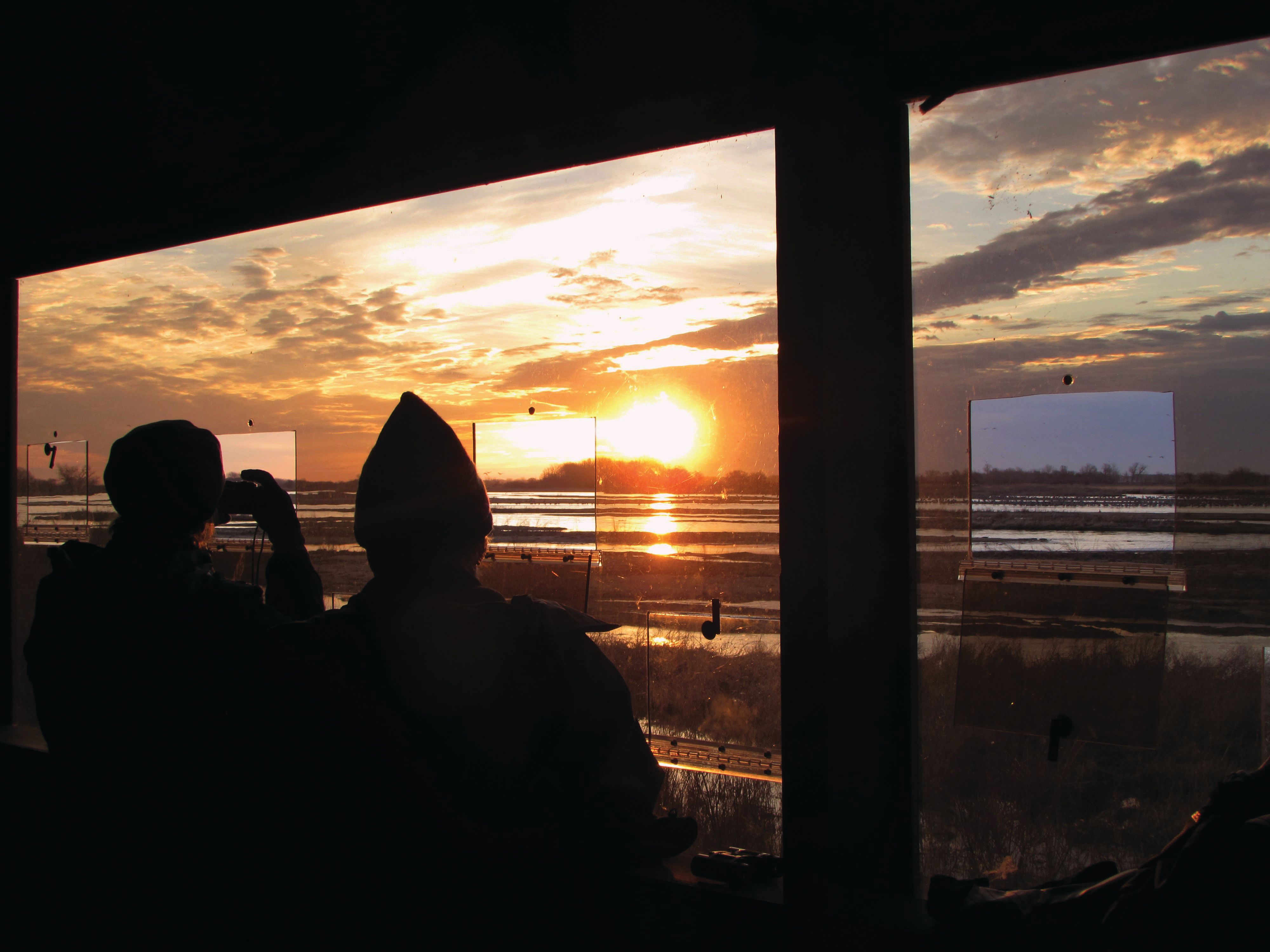 Watching the cranes roosting on the river is a remarkable experience. The Crane Trust manages over 6,000 acres of land to ensure the cranes keep coming back to this area.  By following our crane viewing etiquette, you can help too!
Cranes need to rest and refuel while they are here. When the cranes are disturbed from their roost, they waste energy needed to finish their migration.  Please follow these rules while on your tour so we do not disturb roosting cranes:
Speak in whispers. Feel free to ask questions, but remember to do so quietly.
No camera flashes allowed. Please tape down any flash.
Turn down the brightness on your cell phone or iPad. We want you to be able to take pictures but the light from your screen can reflect back to the roost.  
Nothing is allowed to protrude outside the windows of the blind. Sandhill cranes are hunted in other states which makes your camera or hand sticking out of the blind look like a threat.
Monopods are allowed but tripods are not. Unless you are in a photography blind, we do not have enough room for tripods.
Share viewing windows if necessary. So that everyone gets a good view of the cranes, please make sure you are sharing your window.