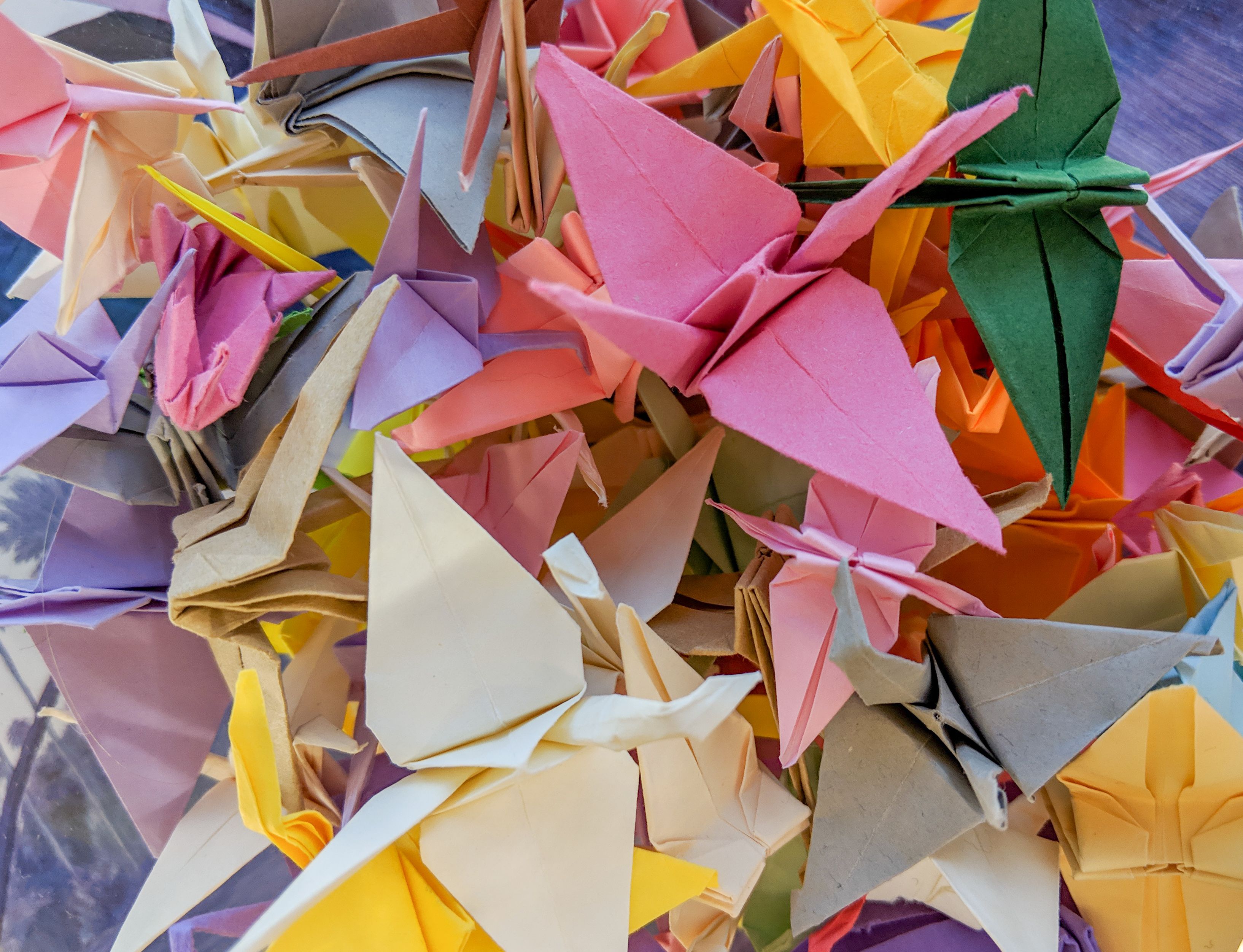 It is believed that if you fold 1,000 origami cranes, your wish will come true.  Staff and volunteers have folded enough origami cranes over the years for the Crane Trust Nature and Visitor Center to have had a few wishes come true. 
Volunteer Jodi Fegley started the tradition here of folding origami cranes for guests years ago.  She folds all year long so that in March she can fill her "Complimentary Cranes" bowl.  Guests, especially children, love taking home a little trinket in the form of a paper crane to remember their time here.  This past March, more than 3,500 origami cranes found a new home with guests.  These guests had traveled from all over the world to see the spring sandhill crane migration.  We had guests from all 50 states and 74 different countries this year, so our origami cranes have traveled far and wide. 
Due to the popularity of the cranes, we decided to see what else we could make.  Our bison herd first inspired our creativity and now the front desk hosts an origami herd of colorful bison.  Then, while anxiously waiting for our monarch caterpillars to emerge as butterflies, we decided to decorate the front desk with origami butterflies.  Of course, we still have the origami cranes for those who missed the migration but still want to be a part of it.  Our hope is that guests remember their time with us at the Crane Trust when they see their free origami trinket and come back again for more memories.