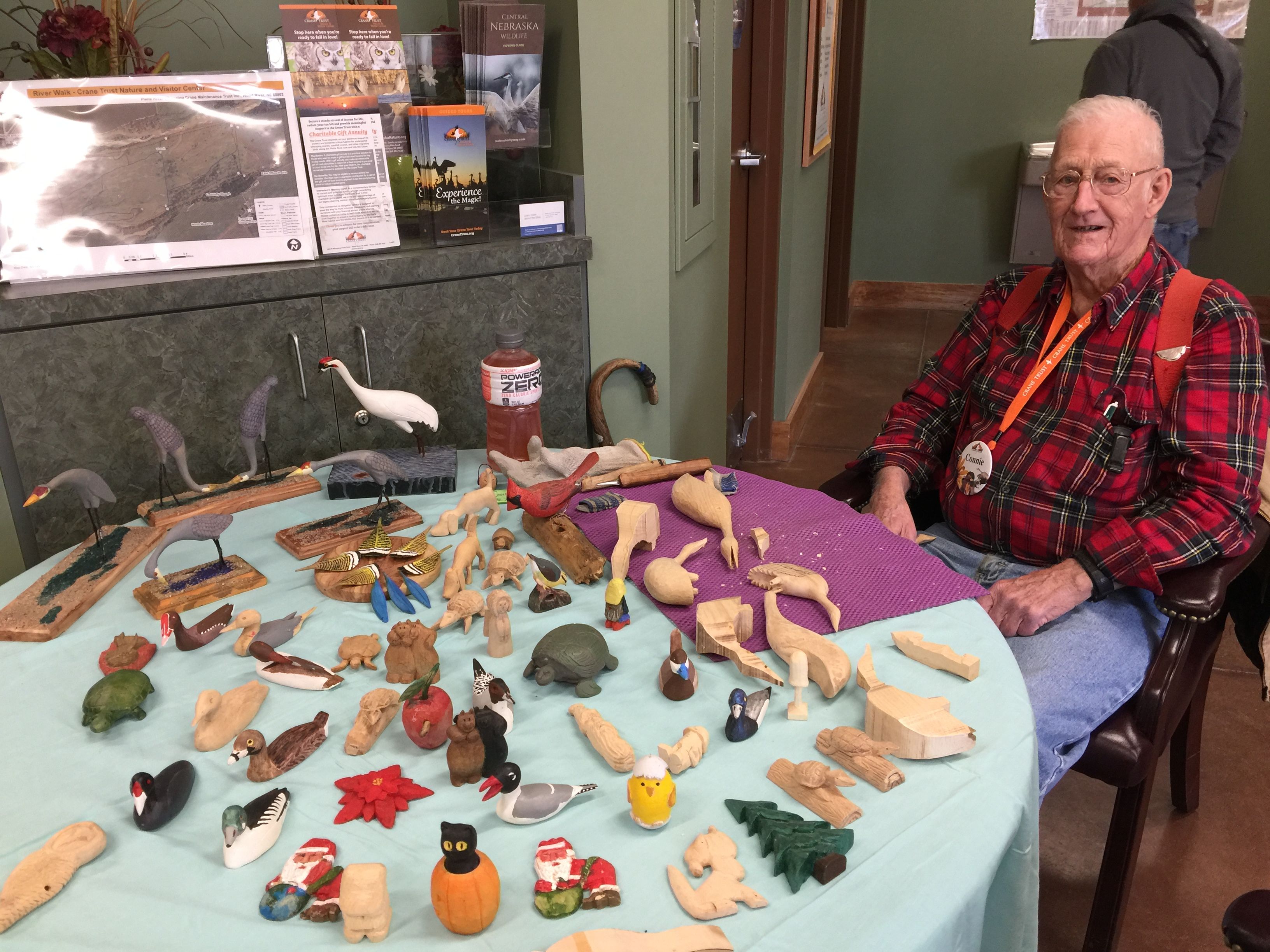 The Big Bend of the Platte River, where the Crane Trust is located, is a vital way station for nearly 20 million migratory birds on their annual journeys between their wintering and breeding grounds. Hundreds of thousands of Sandhill Cranes are now staying on the river, right on the heels of millions of Snow Geese who sped through in the last weeks on their way to the Arctic. Rushing from the Rocky Mountains to the Great Plains, the Platte River's shallow waters, sandbars, and sandy beaches provide refuge for hundreds of species on epic migrations, including the iconic Whooping Cranes whose protection under the Endangered Species Act helped lead to the creation of the Crane Trust 41 years ago. Since this time, and even earlier, Crane Trust volunteer Connie McCartney has kept his eyes on the birds through all the years and all the seasons.
In the winter, Connie counts birds for nationwide citizen science programs such as Christmas Bird Count and Project FeederWatch. As birds make their way north in spring, Connie has seen Whooping Cranes, which remain some of the rarest birds in the world, hundreds of times in his lifetime. He has witnessed their incredible recovery from a population low of 15 birds in 1941 to their current wild population of about 500 birds. In the summer, after the cranes have gone, Connie has been a decades-long participant in Bluebirds Across Nebraska. Last year he put out and maintained 54 birdhouses that enabled bluebird families to successfully raise 163 healthy young birds that left their nests to make their way in the world. In the fall, Connie has organized an annual Halloween conservation event complete with bison, crane, bat, spider, and dragonfly costumes and a smoke machine, hosting 1800 people who carved 1000 pumpkins.
Connie has led thousands of crane tours in his decades of service to the cranes and Crane Trust, introducing tens of thousands of people to the wonder and beauty of bird migration. He helped clear seven miles of trails along the north channel of the Platte behind the Nature and Visitor Center, to help the public better access and enjoy viewing wildlife along the river. Growing up a farm on the Little Blue River, Connie says, he and his siblings would head out to the water as soon as their chores were done. Their mother made them sleeping bags out of army blankets so they could spend the night under the stars on the river after an evening of fishing for catfish. Asked if he has a favorite animal, Connie responds, "I like 'em all!" These days you can find him in the Nature and Visitor Center carving birds and other animals out of wood, including small owls visiting children can take as souvenirs; like Connie, each one is one of a kind.