Over the last 2 years, the Crane Trust has fully developed a Virtual Crane Experience to allow members the opportunity to witness the spectacular Spring migration of Sandhill Cranes and Whooping Cranes from the comfort of your home.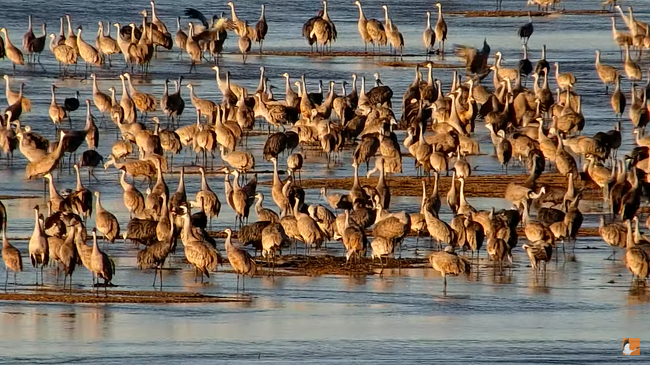 Screenshot taken of actual 2021 Virtual Crane Experience
As we prepare to welcome over 1 million Sandhill Cranes to the Platte River valley over the next 8 weeks, the Crane Trust's Virtual Crane Cam is ready to give members full access to this spectacular migration. In fact, approximately 8,000 Sandhill Cranes can already be found most mornings on the Platte River!
Potential members can Sign-up to become a MEMBER of the Crane Trust and receive instant access to the Virtual Crane Cam (Pictured Below) as well as the opportunity to participate in guided virtual tours beginning February 26th.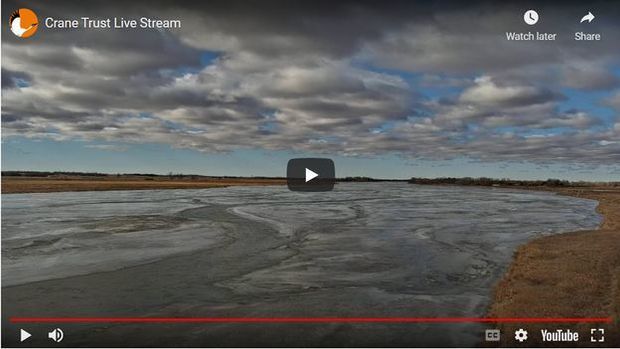 All membership levels provide access to the Virtual Crane Cam, member exclusive content, and supports our mission to preserve and protect this vital habitat. 
$75 - Member 
$250 - Friend of the Trust (includes a 2022 Photo Book with professional photographs of this season's migration)
The Crane Trust annual photo book compiles professional photographs of this season's migration and is a great conversation piece. Members can expect to receive the photo book over the summer. We hear rave reviews from the photo book each year!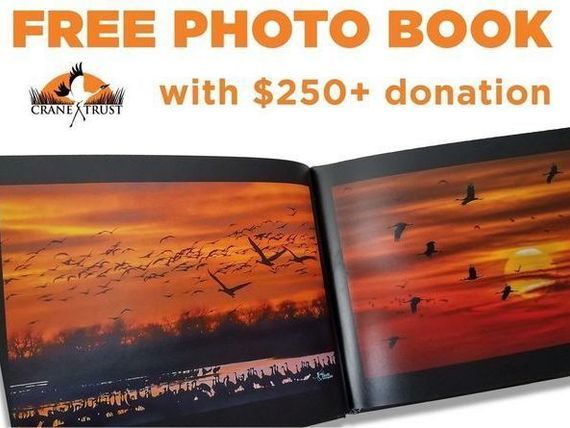 We are grateful for the hundreds of Crane Trust members who have supported our important work focused on conservation, research and education over the last few decades and we cannot wait to welcome new members into the Crane Trust family this year!