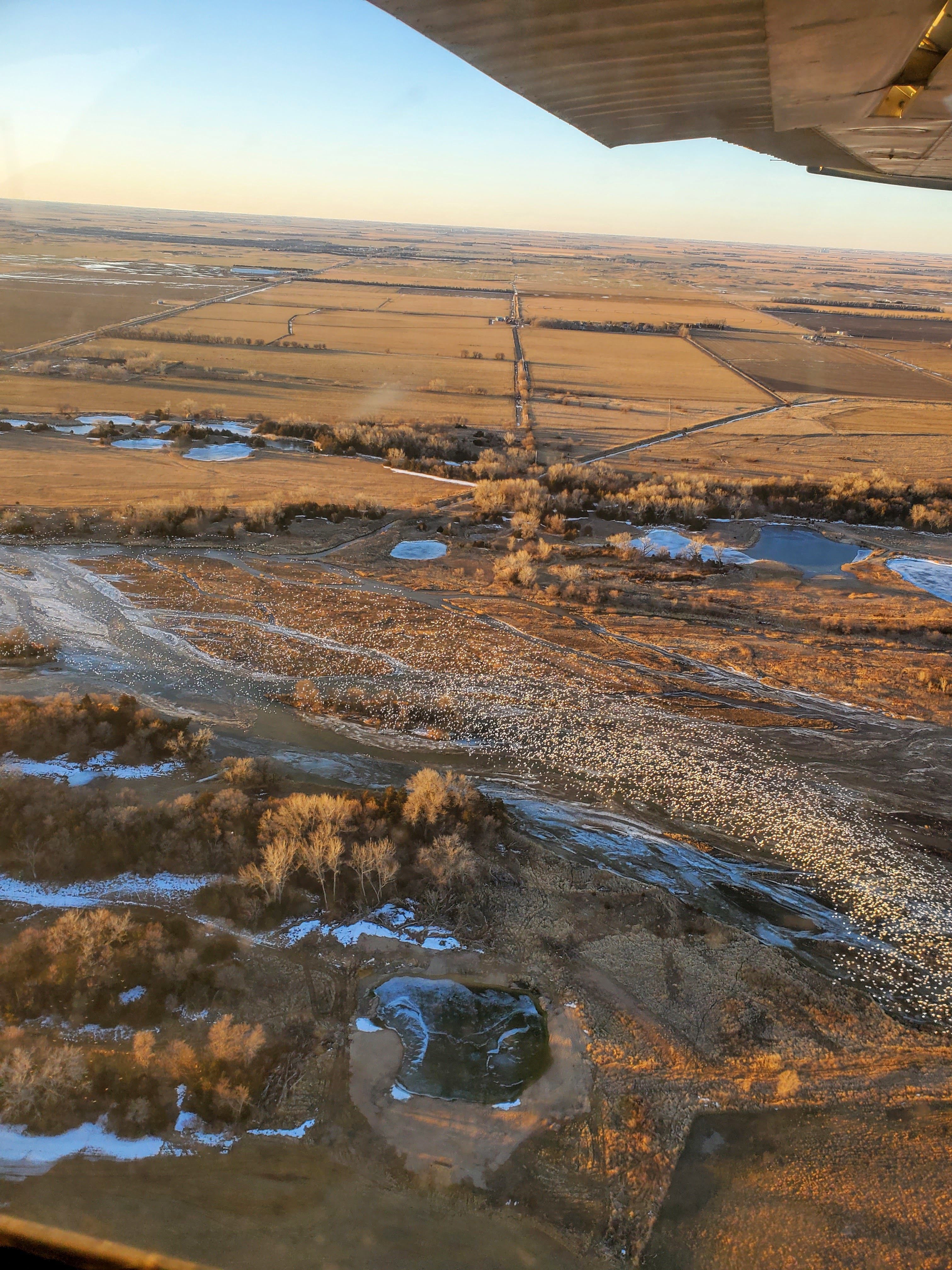 On Monday, Feb 27th, we counted an estimated 69,100±12,000 Sandhill Cranes in the Central Platte River Valley between Chapman and Overton which is a 250% increase from last week. The count is very comparable to last year's week 3 count (67,300±10,300). Large majority of the cranes are still between Highway 281 and Wood River (bridge segments 3 and 4) but we saw multiple mid-sized flocks in the fields and meadows between Shelton and Kearney. Sandhill Cranes are often "lazy migrators," relying on favorable weather conditions to help ease their long journey. Large flocks continue to pour in each day even with the wind coming from every direction but south this week. Sunday currently looks like a prime migration day!
On Monday morning the river flow at Grand Island was 2040 cfs and the stage height was 4.28 ft. There was much more ice on the river the further east we were.
Other Species Notes:
This is the last week we will count geese as the numbers of cranes are starting to overwhelm our attention during the flight. We counted at least 10,500 dark geese, 10 Trumpeter Swans, and 24 Bald Eagles. Nearly all the Bald Eagles we saw were around or west of Rowe Sanctuary.
More info:
Want to see if you got what it takes to be a crane counter? Test your skills here!
This video by Platte Basin Timelapse provides a great summary of our "Counting Cranes" process