Cycling Camp Gone Wild!
This is the first time cyclists have ever been invited to enjoy a camp at the Wild Rose Ranch. Space is limited, and we recommend booking early. Call today for more information and to register for this amazing experience.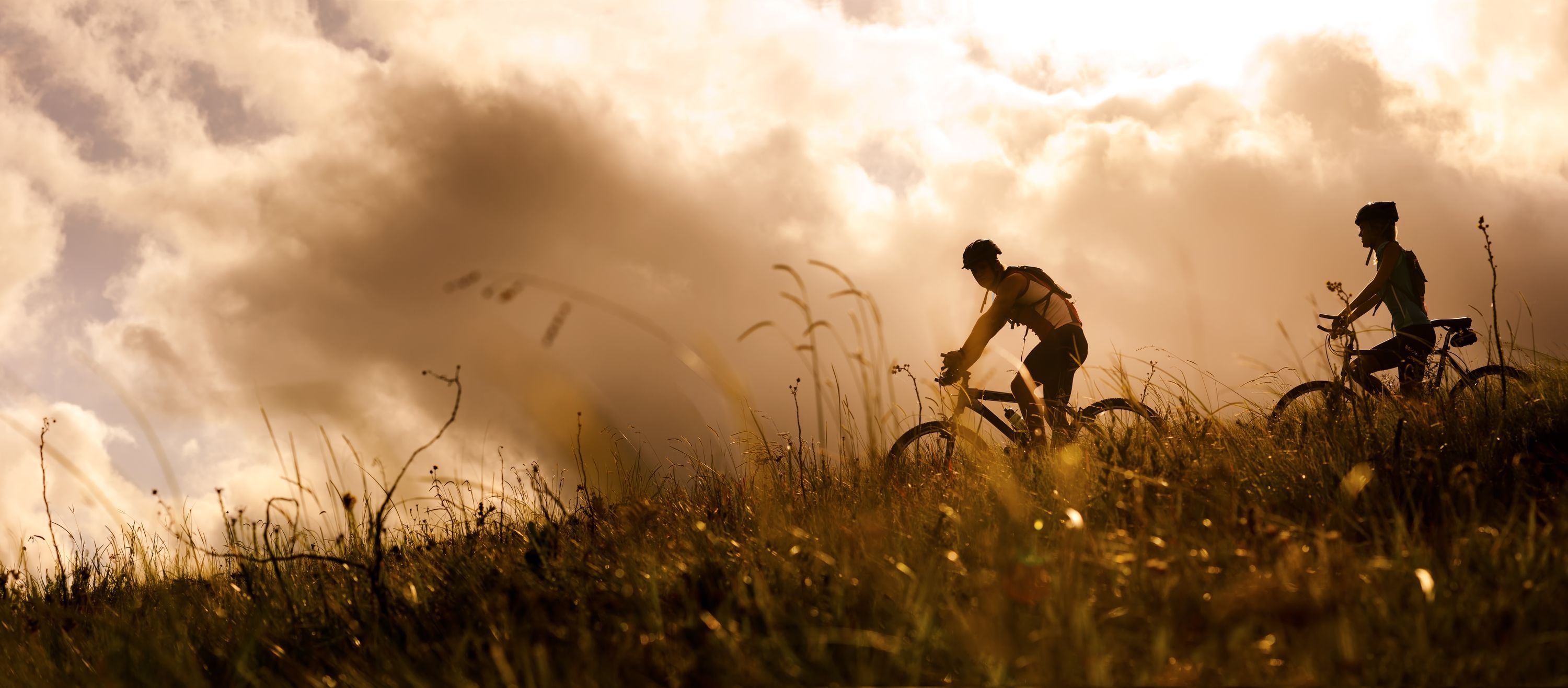 About the Crane Trust's Wild Rose Ranch
Join us for a unique cycling camp, hosted on the Crane Trust's historic Wild Rose Ranch.
Camp guests will ride on Mormon Island where Brigham Young slept while taking his followers to Utah. Nearly all of this 2,000-acre island has never been tilled and remains the largest piece of original tall and mixed-grass prairie left on the Platte River. Guests will ride where actual wagon ruts were made by covered wagons as they followed the Platte River on the Oregon Trail looking for gold or just a new life in the west. They'll stand where the young Martin Brothers were chased by Native Americans and eventually pinned together by an arrow while on horseback. Camp-goers will learn about this and other historical conflicts between the Native Americans and the white settlers as they moved west.
*The Crane Trust is a pet and smoke-free property.
What to Expect
You can ride each day on your choice of gravel or paved roads - most of which are flat to rolling hills. A variety of distances will be offered (all guided) so that you will have the best experience possible. You will experience nightly cookouts, campfires, views of the large wild Bison herd, and fishing or swimming in a spring-fed pond. This is all located within feet from where you will sleep. You have the choice of tent camping, RV parking, beautiful cottages or magnificent suites. For information on pricing and daily activities, please download the brochure above.
Cycling Coaches
Chuck Cooper

Since 2010, Chuck has been the CEO of the Crane Trust and introduced the Wild Rose Ranch Cycling Camp in 2020. As an active athlete in high school, he later took to long-distance running in his early 30's. In the next 20+ years, he completed 65 marathons including running 5 Boston Marathons. He turned to cycling as he aged and fell in love with the sport of road, gravel and fat biking.

Chuck will lead the camp along with an experienced coach who will be announced soon. He loves to share this incredible land with the public where thousands of acres were restored and protected by the Crane Trust.

Rita Jett

Rita Jett was bitten by the cycling bug around 15 years ago while attending university. Running was taking a toll on her knees and her brother had a mountain bike, so she got one too. She joined the cycling team and promptly fell in love with the sport and all the wonderful folks that it has introduced her to along the way. She worked at a bike shop while working on a degree in Biomedical Mathematics but then found herself following a career in the cycling industry. For the better part of the last decade, bikes were not just a means of transportation, an adventurous way to see the world, a way to clear her head and spur creative ideas, but they were also a career. In the office, she worked on product management, demand planning, and data science projects that all centered around bikes. Outside of the office, well, that centered around bikes too. Gravel bikes, mountain bikes, road bikes, touring bikes, city bikes, cross bikes, fat bikes, even e-bikes… that is to say, she rarely said no to a bike ride of any flavor, but dirt is her favorite — and the longer the ride, the better. She dabbled in racing everything from road races to enduro mountain bike races, but the long bike-packing events are the ones that really call her name. Now she's working on her MS in Computer Science at Georgia Tech with plans to take the summer off for some big bike rides.

(Photo credit: Louis Arevalo)
Our Mission
Fees from events such as these allow the Crane Trust to carry out the mission of protecting critical Platte River habitat for Sandhill Cranes, Whooping Cranes, and other migratory birds. This is done through land management, conservation research, education, and community outreach.
The Crane Trust manages over 10,000 acres of land by performing prescribed burns, grazing bison, and disking between the high banks of the Platte River. By doing this, natural influences that have been lost due to industrial and agricultural development are recreated. This year alone, thousands of visitors have experienced this mission first-hand through property tours, crane viewing tours, and educational programming at the Nature & Visitor Center. Scientists and students from all over the world are hosted here, eager to study Sandhill Cranes, migratory birds, wet meadow, native prairie, and progressive land management practices. The Crane Trust's goal is to share the mission and work with others.
To register, email wildroseranch@cranetrust.org or call (308) 833-3808